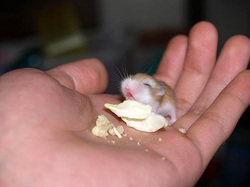 I'm taking some time off....so no health tip post this week.
But, I will leave you with this:
After I've been on the computer too long or have been reading too much news on-line, I spend some time at a warm-and-fuzzy inducing website. It's especially good before bedtime. I hope you enjoy it:
Cute Overload
Have a safe and happy Labor Day!
Photo: NOT from Cute Overload...but it is the type of thing you will see there. They also have videos.
Photo IS by:
Scotto Bear
at
Wikimedia Commons
with this
license
.