You can relieve some low back and hip pain as you sit.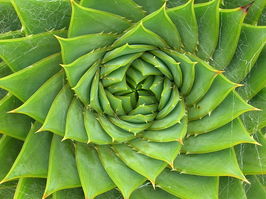 Do you have, or have you ever had, nagging pain in your low back? Or pain in the hip that seems to pulse from annoying to outright disturbing
?
You might be able to alleviate your pain with something as simple as improving your sitting posture.
This post narrowly addresses pain that has soft tissue and/or postural origins and does not address nerve or bone problems.
A few things that can cause low back and hip pain are tight muscles in the buttocks, slouched sitting, and standing with your hips and thighs
too far forward. Often, we are not aware of these, especially the tight muscles and the standing posture.
By applying the
Anusara
Yoga principle of Inner Spiral
as you sit in your chair,
you can find body posture that is healthier and promotes comfort and ease of movement.
The Inner Spiral
There is an ideal relative alignment for the
thigh bones
and
pelvic bones
. The Inner Spiral helps us achieve this position. With yoga, one can learn how to hold the body in healthy posture while standing and walking but that is more difficult to describe in writing. Also, sadly, we spend so
much of our time sitting that this tip on sitting posture will probably be more helpful. (But, you can take this principle and apply it to a standing position.)
As you sit in your chair, with both feet on the floor, take a look at your thighs. Do you see more inner thigh than outer thigh? A lot more? If you see noticeably more inner thigh than outer thigh, then you have too much external rotation of the femur (thigh bone) and your buttock muscles
are overly shortened and can become irritated. This posture also misaligns and stresses the low back.
You can correct this posture by applying the Inner Spiral. The official description of the Inner Spiral is: An energy spiral that runs from the feet up through the pelvis into the waistline area. Inner Spiral rotates the legs inward, moves the thighs backward, and widens the thighs (away from each other) and pelvis. That description might be overwhelming. If so, don't try to understand it all just yet. It makes more sense as time goes on.
The following is a description of how you can improve your sitting posture with the Inner Spiral principle.
-Sit with your feet flat on the floor. Have your buttocks pushed toward the back of the chair so that your back can touch the chair without slouching and you can feel, with your buttocks, where the seat meets the back of the chair. (If your chair is too high you won't be able to have your feet flat on the floor, which is important.)
-Observe how much inner thing is visible
-Manually, put your left hand on your right thigh so that you can grip the top and inside of your thigh. Put your right hand under your right buttocks so that your fingers can touch your sitz bone (where the hamstrings meet the buttocks). Now, with both hands, rotate the thigh inwards and the sitz bone (and buttocks) back and outwards (to the right). It is best if you lean to the left a little and take the weight off the right side while you do this. Once you've made this adjustment, let your weight back down on the right side and sit evenly on right and left buttock. Compare how the left and right side feel different now.
-Now do the same on the left side: right hand on inner thigh, left hand under buttocks, rotate left thigh inwards and sitz bone back and outward (to the left).
Do you notice how your pelvis feels roomier and the backs of your thighs are more solidly on the chair
?
-You might notice that your low back is now over-arched, with too much "sway back". This is fixed by gently rooting (or slightly tucking) your tailbone toward the seat of the chair. This action is aided by subtly engaging your lower abdominal muscles. Your back should now be able to comfortably lean against the back of the chair.
Basically, that is how you do Inner Spiral while you sit. This posture helps take the buttock muscles out of a shortened position and keeps them more elongated
. Adding the action of rooting the tailbone helps keep the low back spine in good posture.
Being out of this alignment can create or exacerbate pain.
If you want visuals, check out this
video
. Fortunately, the good folks at
expertvillage
posted this on youtube and I found it with a quick search (Thank you, Expertvillage!).
The instructor in the video is sitting on the floor with her legs outstretched. This does not change the mechanics of the Inner Spiral, so you can still apply it to sitting in your chair. You don't need to watch the whole thing (although it is good and not very long);
the first 50 seconds covers what I described above.
Create a habit
You might have to refresh your Inner Spiral (and the tail bone rooting) several times during any one sitting period because habit or tight muscles can pull you out of the good posture. Just
periodically take the time to
manually refine your femur and sitz bone alignment . Try to do this whenever you are sitting in a chair. It's a very nice trick to use while sitting in a car,
especially while driving...just be sure to do it before you put the car in drive!
photo credit: J Brew
at
Wikimedia Commons