Are you riding with a false sense of security?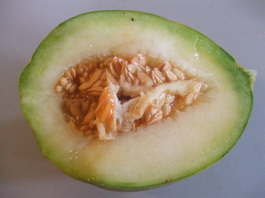 We are well into the biking season. Hopefully you are one of the safe and responsible bike riders who wears a bike helmet. The question is: How old is your helmet? I find that very many people do not know that there is a shelf-life, or expiration date, for bike helmets. If your helmet is older than 3-5 years*, you are riding without the protection your head needs.
The main element providing protection in your helmet is the styrofoam. Have you ever seen an old styrofoam cup or cooler? You probably noticed the whole texture of the item was different and the integrity of the cup or cooler was compromised.
That is what happens to your helmet over the years, especially when subjected to heat and sun. Manufacturers note, usually on the inside of the helmet, the year of manufacture and a recommendation for how soon to get a replacement. Your helmet may be so old that this label wore off or before such labeling became customary! I am dismayed that this information is not assertively communicated at the time of purchase.
Head and Brain Injuries:-
Bicycle helmets have been shown to reduce the risk for head injury by as much as 85%. (1)
-Bicycle helmets are 88% effective in preventing serious brain injury. (2)
-It is estimated that 75% of bicycle-related fatalities among children could be prevented if all children on bicycles wore helmets. (1)
Note on fit of helmet:
When buying a helmet, it is important to buy the right size and adjust the straps so the helmet doesn't move on your head. The sizing and fitting should be taken seriously. It should not be assumed that just because the helmet covers your head
that you will get protection. The wrong size or poor strap adjustments can also cause you to be riding around town with a false sense of security.
See this link for
Easy Steps to Properly Fit a Bicycle Helmet
Enjoy your ride.
So, please be good to yourself, and consider your loved ones: determine the age of your helmet and get a new one immediately if it has reached the expiration date. Then, hit the trails and roads and feel the freedom that comes with safety!
Happy riding!!!
*Opinions amongst manufacturers and reputable bike shops vary regarding the life span of a helmet. The consensus is between 3-5 years.
(1) U.S. Consumer Products Safety Commission (CPSC). Bicycle-related head injury or death. Washington (DC): CPSC, 1994.
(2) National Highway Traffic Safety Administration, see
link

photo credit: Hans B.
at
Wikimedia Commons
,
w/this license